ABOUT COAST APPLIANCE REPAIR
Coast Appliance Repair is family owned with over 20 years of experience in providing professional and quality service for all major appliance and hvac systems. Our main goal is to achieve the highest level of customer satisfaction possible and to make sure your appliances are back up and running in no time. Our technicians are certified and trained by the highest authority to quickly diagnose and repair any appliance or hvac system issues that you may have.
We proudly stand behind our work and our expertise in this industry. We understand the unique sides of every service, repair, or installation job which is why we have invested a great deal of resources into a wide array of specialized tools and training for our technicians to handle any job quickly and with a high level of integrity. Also, our emergency service is highly regarded among the thousands of satisfied customers we have helped over the years. Book your appointment today for an expert consultation no matter how specialized your system may be.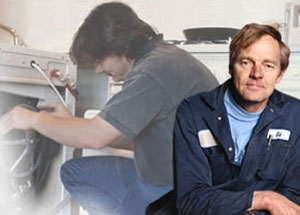 Los Angeles Appliance Repair
Having had over two decades of experience, Coast Appliance Repair specializes in complicated and urgent appliance repairs. We know how stressful an every day situation can get when your appliances suddenly cease to work. Perhaps your Washer sprung a leak or your freezer stopped freezing. Call us today before the damage gets more serious and costly. We are here to serve you and our technicians are standing by, ready to take on the job right away.
Los Angeles Appliance Service and Maintenance
In order to keep your  appliances operating efficiently, regular maintenance is very important. Furthermore, to avoid costly repairs to your to your AC or Heating System, Refrigerator, Range, Oven, Stove or Washer and Dryer, yearly service is required. Our professional dispatchers and highly trained technicians are standing by to assist you! Call us Today!
Coast Appliance Repair Warranty
1. 100% customer satisfaction guarantee. If for some reason you are not satisfied with our service, we will make our best efforts to meet your satisfaction.
2. Work is always done on your premises.
3. All of our work is guaranteed for 90 days. If for some reason the same problem occurs again up to 90 days after we fixed the problem, just call us and we will come back and fix it without any additional charge.
4. All of the parts we use are brand new and are covered by the manufacturer's warranty.
5. All of our technicians are professionally trained and experienced. 99% of the time we have the replacement parts in our vehicles, which give us the ability to perform the repair right on the spot nearly every time.