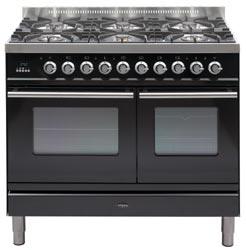 What do you do when you your Bosch Oven or Range suddenly stops working? Do you need to repair it or buy a brand new one? You can certainly buy a brand spankin' new Bosch oven or range, that is of course if you love the one you've had over the years. If your Bosch Oven or range is older than 10 years, then perhaps it's worth looking into purchasing a new one. Bosch Ovens and Ranges are known for their reliability and their lack of need for costly repairs, things do happen. To avoid costly repairs think about replacing your Bosch Oven or Range every 10-12 years.
If your Bosch Oven or Range is fewer than 10 years old, then go for option number two and find a capable, properly trained Bosh Oven and Range repair specialist in Los Angeles. There are many certifications, special tools and equipment, not to mention training that every certified Bosch repair specialist must have in order to actively practice their repair trade. Furthermore, they will have quick and easy access to the special parts that may be needed to complete the repair. Doing it yourself is certainly an option, but if you'r not familiar with your Bosch system, them please don't attempt doing it yourself as you can cause more harm and in the end may be forced to replace your Oven or Range entirely. Cha-Ching!
One thing that is always recommended is to check your warranty. Most new Bosch Ovens and Ranges come standard with a warranty. A warranty will provide you with the comfort and peace of mind to know that you are covered no matter what. The extra benefit of a warranty is of course the unbridled, free-wheeling use of your Los Angeles Bosch Oven and Range service and repair specialists whenever the slightest issue may arise.
So whatever the issue may be, replacing your Bosch Oven or Range is not always the best solution. Repairing your system will save you a great deal of money, not to mention allow you to keep that beautiful machine you've used for years. Don't discount buying a new, but always attempt to repair the one you have. It's cheaper and better for the environment!
December 29, 2020
Categories: