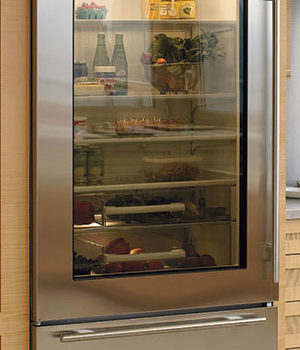 Sub-Zero Refrigerator Repair Los Angeles
For all the reasons your Sub-Zero refrigerator may require repair, many may be a simple issue such a mild cleaning. There are however, many different fixes that do require a professional to do the job right. When it comes to Sub-Zero Refrigerator Repair in the Los Angeles area, the obvious choice is obvious..US! Before you give us a call however, do alittle legwork and see if you can solve the problem yourself. We are all for saving you money! Look below to learn more about common issues and some tips to help you fix them.
My Sub-Zero Fridge is making Strange Noises
People around L.A. often call us with complaints about their Sub-Zero Unit making strange noises. Many times, this type of refrigerator repair can be handled in a few minutes. Consider these solutions:
Watery Noises: Hearing a watery noise coming from your Sub-Zero Refrigerator is a bit scary, we know! The majority of the time however, the cause is simple a full drip pan. There is no automatic drain because the water that usually evaporates quickly enough to not need it. If it however it gets too full too quickly, empty it and you're good to go. If you're uncomfortable with doing that yourself, give us a call, we have lots of experience with Sub-Zero Refrigerator Repair. Feel free to reach us at 877-523-4923.
Loud Condenser Fan: Is the condenser fan on your Sub-Zero Rrefrigerator extremely noisy? The likely reason is that it just needs to be cleaned. Of course rou can always call a Los Angeles Sub-Zero Refrigerator Repair company like ours for help, but cleaning your Sub-Zero condenser should only take a few minutes.
Noises from the Back: If you hear abnormal noises from behind your Sub-Zero Refrigerator, the compressor may be on it's last leg. You definitely need a qualified Sub-Zero Refrigerator Repair company to check it out for you. Call us and we'll come to you and check it out!
Unit is Not Cooling: If your Sub-Zero Refrigerator isn't cooling, its defrost timer or thermostat may be the issue. If you're in the Los Angeles area and don't want to check it out yourself or simply don't know how, we are the best Sub-Zero Refrigerator Repair firm and our technicians are standing by and will make short work of the problem.
Unit is Not Working at All: Another reason we've noticed folks in Los Angeles call Sub-Zero Refrigerator Repair shops is the obvious one, the unit is simply not working. If this happens to you, make sure that the outlet is getting power. Plug in something else to see if it works. If that isn't the culprit, the wiring, thermostats, compressor, relay or another part may be to blame. If the pesky problem still continues to persist, give us a call at 877-523-4923, we'll drop by and help you out!
In the Los Angeles area, the choice for Sub-Zero Refrigerator Repair is clear: Coast Appliance Repair. We are the reigning experts when it comes to refrigerator repair and our operators and technicians are standing by and ready to help you regardless what your problem may be!
December 29, 2020
Categories: